The beach of Fetovaia is one of the most beautiful beaches on the south west side of the island of Elba. It is also one of the most popular beaches in Italy. The bay is protected by a narrow strip of land, which is covered with the Mediterranean woods.
This part of the island and the Costa del Sole is certainly the most beautiful and most characteristic part of the island of Elba, and the favorite of the most tourists who spend their holidays on the island of Elba. Fetovaia is not only ideal for family vacations, but also for groups and sporting holidays. The bay provides a crystal-clear water with a diverse flora and fauna.
Narrow valleys go from Fetovaia towards Monte Capanne. This is the ideal place for trekking and climbing. The vegetation is low and sparse, because of the situation in the southwest and the salty wind. The landscape seems to be among the more southern latitudes, where we can see, in fact, palms and banana trees. This site is very different from the north side of Monte Capanne (1019 m), which is characterized by chestnut trees. The explanation probably lies in the fact that the Monte Capanne keeps most northern rain clouds on the north side.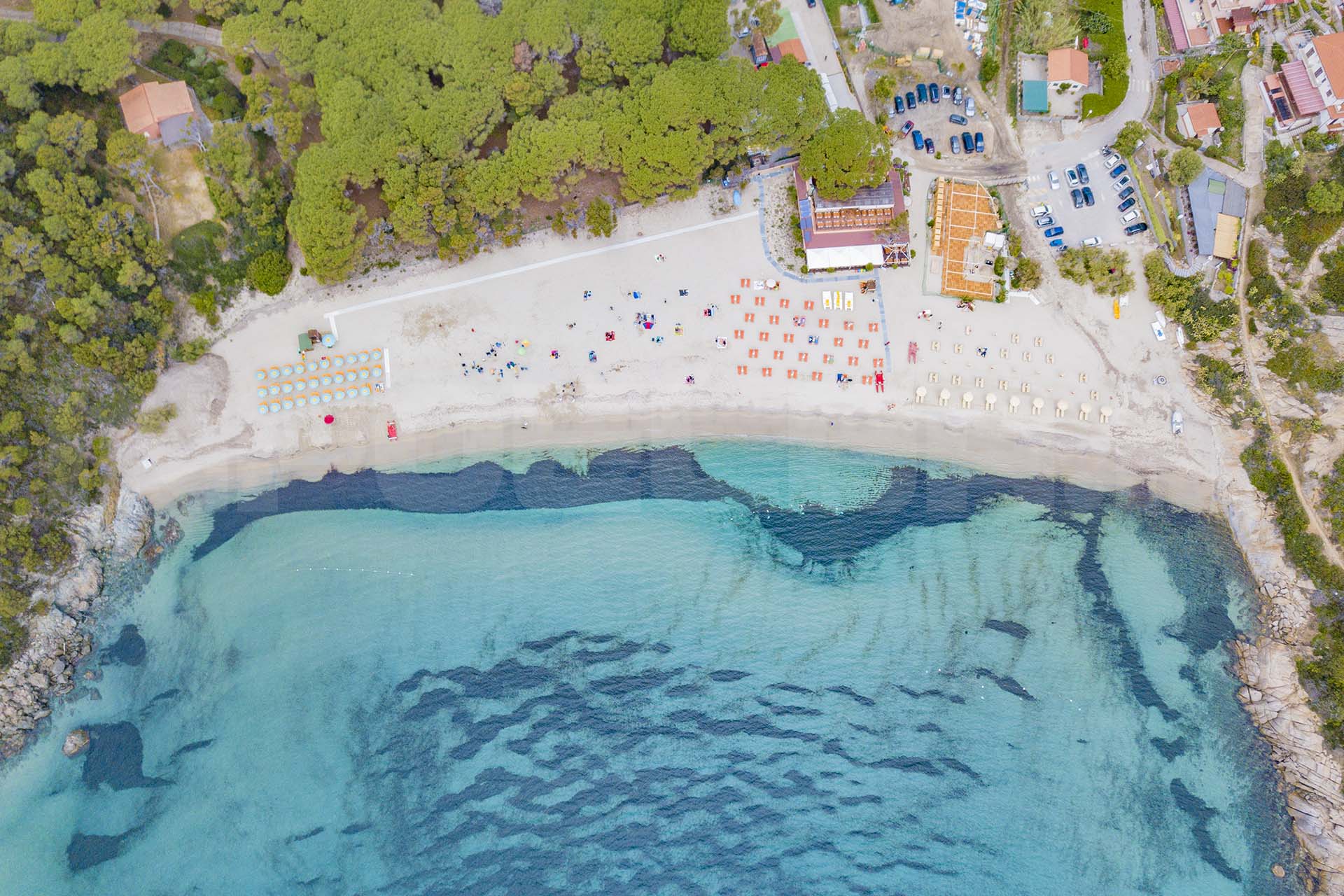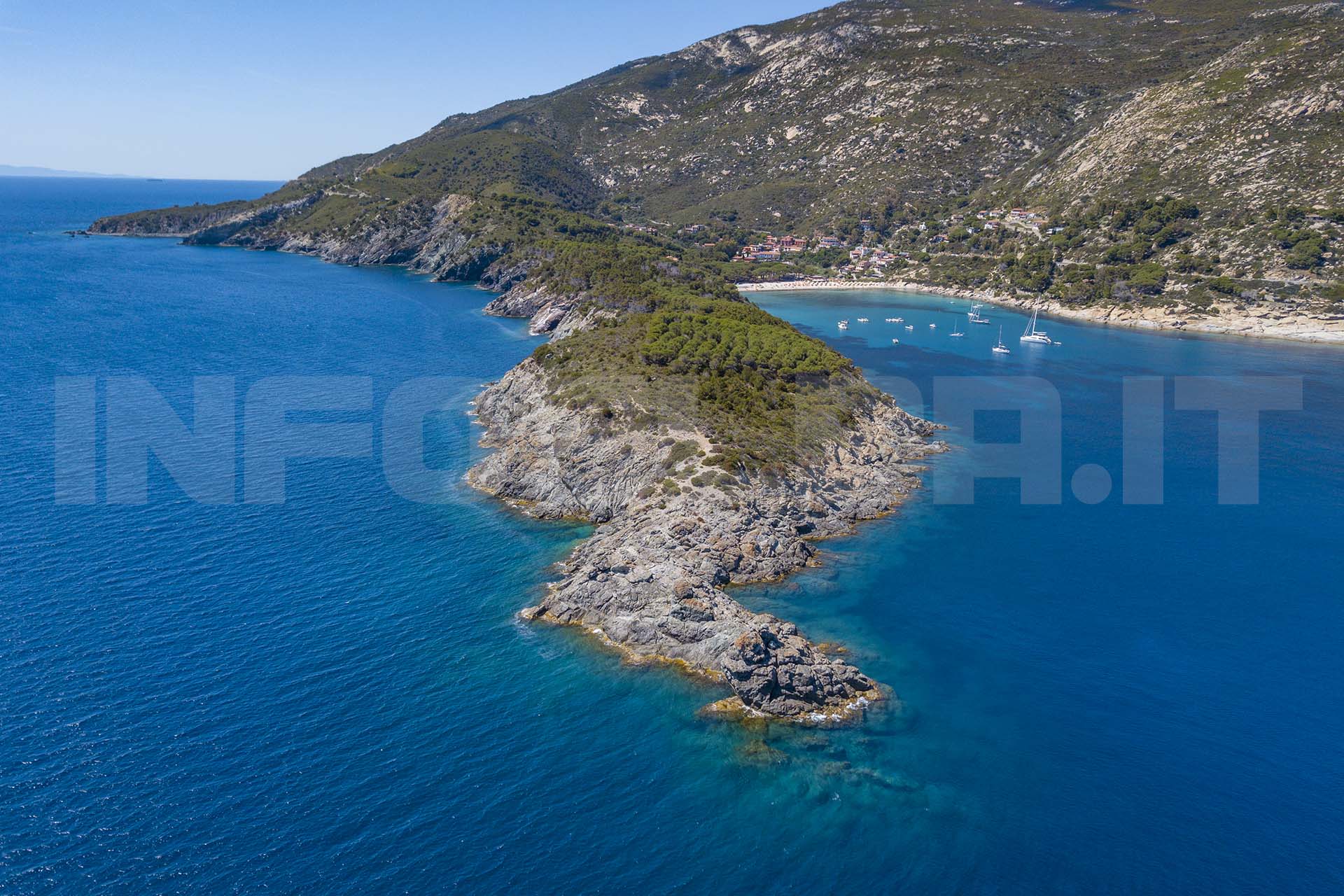 Fetovaia is a charming seaside town with a small village and is part of the municipality of Campo nell'Elba. It is far away from the hustle and therefore is it ideal for a relaxing holiday. Fetivaia has no stores, but for those who want evening entertainment and shops, you reach in 9 km Marina di Campo.
Fetovaia is one of the most beautiful beaches in Italy, and is among the tourists one of the most popular beaches of Elba Island. The beach of Fetovaia is made of white granite sand. You can also find the last Giglio di Mare (Pancratium maritimum), which are protected.
The sandy beach is about 200 meters long, the flat sandy soil is ideal for children and the water is crystal clear and it goes only slowly lower. In Fetovaia there are bathhouses with beach service as well as free beach sections.
Fetovaia is a famous holiday resort of Elba and has a beautiful bay which is protected by a large Mediterranean promontory. The sea is beautiful and the crystal clear water is ideal for snorkeling, diving and fishing.